Thursday, March 25, 2010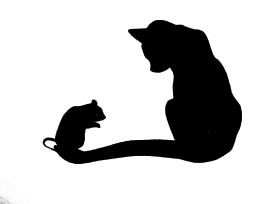 I've been living in South Florida for over 30 years now. So, I guess many would consider me a native. I mean, after 30 years, if you're not a native, what are you? But I was born and bred in New York and they do say you can take the girl out of NY but you can't take the NY out of the girl. To this day, I really have no idea what that means.

Anyway, so why I am writing tonight? Good question. I'm trying something different with the blog., Writing not just about my adventures in jewelery design but about me. Along the last years exploration into the mysterious world of jewelery design I learned a lot about the craft; wire wrapping, stringing, beading stitches, the difference between Czech crystals and Swarovskis, how to pierce, saw, and solder silver and other metals, how to make plain jump rings into incredible fabric like works of art and more. But the most important things I learned were about myself.

I learned that I hate to do small beading projects but can sit for hours opening and closing tiny jump rings to make a ring, bracelet, earrings or necklace. I learned I love metal fabrication. Actually taking metal, sawing, piercing, cutting and soldering it into something beautiful. I learned that I love to teach!! And I'm good at it! Even though I am far from being an expert, apparently I have a gift for being able to show others what I've learned and I love sharing my knowledge. It gives me a thrill to hear that.

I've spent the last few weeks in depression because I'm out of work again. But thanks to a few really good friends, one in particular (thanks Deb!), I'm getting over myself and back into doing what I love to do... make jewelry. Slowly we're getting the studio cleaned up and rearranged to make room for a new jeweler's bench where I can comfortably do more with fire and, if I'm real lucky, take on a student to teach what I've learned and hope they won't make the same mistakes as I have. I've learned so much from the professional and amateurs on Orchid Forum at Ganoskin, a lot of it over my head, but much of it very informative that only makes me want to learn more and more and more.

I think the day I stop learning, is the day I will put all my tools down and do no more. But I think that's a very long, long way off. What I'm trying to say is I am a work in progress. As is my jewelry, my blog, my FB pages, my website, my Etsy store and Artfire Studio. I hit high spots where I work like a fiend, and low spots where I don't go near the computer for weeks.

But now I would really like to hear back from people who have gone through these same sort of growing pains. Regardless of your hobby, avocation, passion, craft or job, what do you do to get our of bed in the morning and get working on something you love. You'd think it would be easy, but hey, they don't call me a Master Procrastinator for nothing! What about you!?
0 Comments: